Common Golf Injuries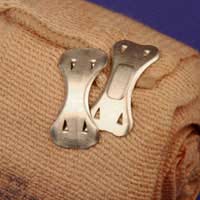 The game of golf is often viewed by many non-players as a leisurely activity consisting of a few swings of a club, a gentle stroll around the fairways and greens followed by a long leisurely business lunch.
Of course, this couldn't be further from the truth. You only have to look at a golfer's back and forward swing with his driver on the tee to realise that the power required and the number of different muscle groups that are utilised to propel the club and ball forward make big demands on the body.
Performance Considerations
Some players may suffer nothing more than the odd blister on the hand or foot, but while these obviously need to be attended to for health as well as performance considerations, more serious problems can and do occur.
Taking the golfer's physique from the head down, the first potential area for problems is in the region of the shoulders. Here, either through overuse or poor technique, common complaints are tendonitis and frozen shoulder.
Tendonitis and Sprains
Moving down, you may encounter an occurrence of the golfer's equivalent of tennis elbow, not surprisingly called golfer's elbow, which occurs because of strain to the muscles of the upper- and forearm. Tendonitis and sprains can also occur to the wrist and fingers.
The back area, too, can often take more than its fair share of the strain, leading to aching and muscle strain, while the knee ligaments that we hear so much about in relation to footballers are another potential source of damage.
Reading down the list, you could forgiven for thinking that perhaps golf should be classified under extreme sports, leaving practitioners open to potential serious injury. This would be something of an over reaction, but it should remembered that as with any physical activity, the fitter and more supple you are, and the more attention you pay to posture and correct technique, the less likely any of the above will occur.
Pain or Stiffness
If, however, any pain or stiffness does manifest itself, then it is important to consult either a doctor or a physiotherapist as soon as possible. Many serious injuries could be avoided if the golfer paid attention to their body and what it was trying to tell them. In short, heed the warning signs. Dismissing that twinge in the shoulder or knee as nothing to be concerned about and playing on can be the worst thing to do.
The Greatest Care and Attention
No-one wants to put themselves at risk or have to take a long break from the game in order to recover from injury. Your body is the most crucial piece of golfing equipment you possess. Players will pay the greatest care and attention to their clubs, cleaning them regularly in order to ensure that they are in prime condition when called upon. Exactly the same attention should be paid to the body. If, for example, you are considering taking up the game, it is advisable to have a fitness evaluation. Non-players may be ignorant of the physical benefits of the game but golf is in fact a great way to stay fit and healthy, so make sure that is exactly what you do.
You might also like...