About Our Site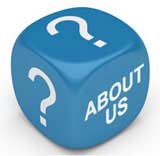 MasteringGolf was formed to offer a unique reference point on golfing facts, tips, techniques and equipment.
Mark Twain described golf as a good walk spoiled, but it doesn't have to be that way. MasteringGolf is packed with all the information needed to help players improve and get more enjoyment from their sport.
The site includes a brief history of golf and explains common golfing terms. There is information on driving ranges, golf courses, golf etiquette and golfing breaks at home and abroad. Golf is a technically demanding sport, but MasteringGolf is crammed full of tips that can cut your handicap, like how to cure a slice, improve your grip and swing, add extra yards to drives and draw or hook the ball.
An entire section of the site is dedicated to the techniques used for each type of shot, including bunker shots, approach shots, chips, punch shots, recovery shots, buried lies and putts. In addition, there is detailed advice on playing from the rough, mastering uphill and downhill lies and creating backspin.
The incredible choice of golf clubs, bags and accessories available can make buying equipment a daunting task, but MasteringGolf makes it easy to pick the most suitable irons, woods, putters, pitching wedges, shoes, bags, trolleys, balls and even tees. There is even information on common golfing injuries, how to prevent them and what exercises to do to improve your game.

Related Articles in the 'Site Information' Category...