My Budget Golfing Tour of Scotland: A Case Study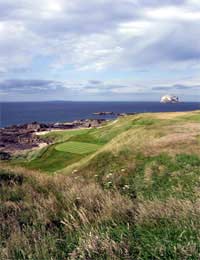 Golf can be an expensive sport, but contrary to popular belief, it doesn't have to be. Keen amateur Andy Barnett has played on some of the best golf courses Britain has to offer – including Muirfield, Loch Lomond and Royal St George's – but when money was tight he found there is plenty of good golf available at a fraction of the price.
"Every year I get away from it all for a week and go golfing with three friends. We all look forward to it and, over the years, have spent some fantastic days on the best golf courses in the country," said Andy, a 36-year-old plumber from Sunderland. "It can be quite pricey, though, and one year my wife had her heart set on a summer holiday in the Seychelles, so I knew the golf break would have to be on a strict budget."
"I managed to persuade my friends that a budget golf trip was better than no trip at all and we decided to go to Perthshire in Scotland, mainly because of the huge number of courses up there. We had seven golfing days and the plan was to play a different course every day. The snag was that the green fees had to be no more than £140 in total – an average of just £20 per round."
A Real Test
"Our first stop was Culcrieff Golf Club, a parkland course in Crieff with spectacular views of Ben Vorlich and Ben More. It's not a long course, at just 4,876 yards, but the par is just 66 and it's a real test. There are no par-5s and some challenging par-4s – like the 417-yard 15th Broomie Knowe and 387-yard 5th The Distillery – and at £22 it wasn't too much over budget."
"Just four miles away is Muthill Golf Club and its undulating nine-hole parkland course with narrow fairways and small greens well protected by bunkers. It's just 2,345 yards – par 33 – and the 393-yard 6th Gowan Lea is the longest hole, but for an £18 day ticket you can play as many rounds as you like."
"Comrie Golf Club, just seven miles from Crieff, has a picturesque nine-hole heathland course that is 3,020 yards long and features the 493-yard par-5 6th Monument. The par is 35 and 18 holes cost just £18. It was the same price for a day ticket at St Fillans Golf Club and it was nice to find a nine-hole course with three holes well in excess of 400 yards. The par 35 for 3,027 yards was tricky and the scenery alone was worth the green fees."
Not So Generous
"Dunning Golf Club has a nine-hole parkland course and, at just 2,045 yards long, the par 33 looks generous, but tree-lined fairways and well-placed bunkers suggest otherwise. It was £20 for a day ticket. It was the same price for 18 holes at Kenmore Golf Course, opened in 1992 on converted farmland. It has 3,026 yards of mildly undulating fairways and is a par-35."
"Our final stop was the Wee Course, a 2327-yard par-32 at Blairgowrie Golf Club. The club boasts two 18-hole courses – Rosemount and Landsdowne – and it was tempting to blow the budget and play one of those on our final day. We didn't, though, and at just £20 for a Wee Course day ticket, our total spending on green fees was £136."
"It was a fantastic trip and shows that there is some great golf available at affordable prices. The courses were, on the whole, well maintained and fun to play. Some of the scenery was simply breathtaking and the company was as entertaining as ever."
MASTERING GOLF IS FOR SALE.
This website is for sale [more info].
You might also like...